In our experience telling family and friends about our adventure, their first question is often "why?" That question inspired us to write this blog post detailing why each of us are pursuing this adventure!
---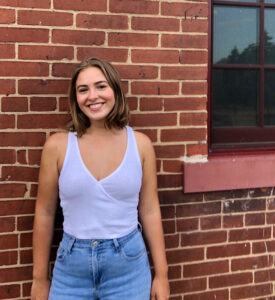 The Germans have a knack for creating words that describe feelings I previously thought indefinable. These visceral words allowed me to hone in on a specific, seemingly intangible emotion, and for it to become something of a mantra. For me, this truism has always been the word, fernweh. There is no direct English translation, but the best interpretation is far-sickness, an overwhelming desire to wander to far off places, or, known by those who are infected, as the "travel bug." I know that Lauren and I both have no hope of ever finding a cure, and instead have decided to indulge our "affliction" by traveling around the world for a year to see if we can satiate our hunger for wanderlust (another dynamite  German word), if only for a little while.
My love of travel was nurtured as a child from hearing about my parents' own exotic adventures, and the privilege of traveling internationally from a young age. I am a classical musician by trade and have always desired to experience the cultures that created the music that was such a significant portion of my life. Lauren and I met in German class when we were 11 years old, and this sparked a curiosity that would continue to shape both of our worldviews.
During college, Lauren and I both experienced our "aha" moments when we studied abroad, Lauren in Berlin, and myself in Vienna (not surprisingly the historical musical capital of the world). We both realized that we were going to need to find ways to incorporate travel as a major part of our lifestyles. We started by taking annual trips together after college to places like the Rockies to go hiking and Albuquerque, NM for the International Hot Air Balloon Fiesta. Our most recent trip took us to Louisville for the Kentucky Derby.
The beginning of this trip placed us in a diner in Chicago for breakfast. For some background, Lauren had already dropped hints for months about her plans to find a way to live abroad and that she wanted me to join her. I would always answer, "no," reluctantly, but the abstract notion of dropping everything for the great unknown always seemed easier to dismiss over the phone. But, as this blog would suggest, I changed my mind.
Fast forward to that brisk May morning in a Chicago diner. We were sipping coffee and Lauren started acting nervously; she started broaching the subject of us traveling the world together. I then realized this was the proposal of a lifetime. Perhaps it was the strong coffee or my carb coma, but I threw caution to the wind and knew that traveling the world with my best friend was an opportunity I couldn't pass up. We immediately started drafting the earliest version of our itinerary on a diner napkin, booked a couple one-way tickets, and the rest was history.
I would be remiss if I didn't thank my family and friends who have been so supportive of me in this endeavor during the whirlwind that has been these past three months.
I can't imagine embarking on this trip with anyone other than my oldest friend, Lauren. We have both been waiting our whole lives to make this dream a reality and can barely believe that our departure is so soon! There is another relevant German word that describes our feelings of jumping into the unknown that awaits us in this vast, wonderful world: Reisefieber. Literally, it means, "travel fever," and it denotes the excitement and fear one may feel in anticipation of an upcoming journey. To say that this description has been my constant emotional state the past few weeks would be accurate, but I've also never felt so sure of something in my life. Here's to carpe diem, spreading good vibes, marvelous German words, and the next year of exploring!
---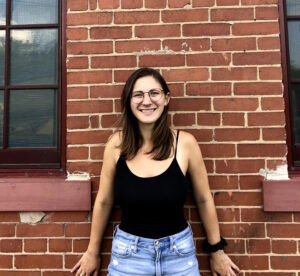 I have always been drawn to travel. Growing up, I remember being fascinated with my parents' picture of Neuschwanstein castle that used to hang above our staircase and I was so proud to wear a fossilized scorpion necklace that my uncle got me from Egypt just because it was from a place I wanted to go (my friends in fourth grade must have thought I was really weird).
Although I didn't do much international travel as a child, travel was always on my mind. I was obsessed with learning languages to be connected to other cultures, especially German (as was Rachel) and counted down the days until our annual trip to Florida months in advance. But Epcot can only curb your travel bug so long!
Looking for a cure to my aliment, as a sophomore in college, I went overseas and studied in Berlin, Germany. The experience was impactful for a number of reasons. For one, it was the first time in my life I could legally buy beer, but overall, I left the experience knowing that travel was going to be a big part of my life. Travel quickly shifted from being something I enjoyed to something that gave me purpose. The day I returned, I promised myself that one day I'd find a way to live abroad again.
By prioritizing travel, I was able to visit a number of countries as a college student, such as Switzerland, Italy, and of course, Germany again. Through this, I found the most personal growth in moments like missing a train stop and accidentally going to the Czech Republic, or getting stuck on a narrow one lane road on a cliffside in Croatia. Although most people don't look for these moments on their vacations (trust me I don't either), I find that my true test of character builds most in these inevitable moments in travel. 
As college graduation approached, it was clear to me that I saw my future overseas. I wasn't sure how or when, but I was driven to make it happen. I soon moved to Chicago with my boyfriend, Jake, and immediately went into money saving mode. We moved into Jake's parent's basement (which I am extremely grateful for), rarely ate out, and I walked two miles home every day to save money on transit, even in freezing temperatures. 
During this time, Rachel and I used our shared love for travel to plan annual trips to see each other in interesting places.  We did everything from hiking the Rockies to the Kentucky Derby and I quickly dubbed Rachel my "adventure buddy."
In Chicago, It took me a long time to find a job that suited me, but I eventually found a position at an agency that I loved. Even being in the perfect role, I still found myself dreaming of going abroad. I never wanted to feel like going abroad was the result of running away from a bad situation in America, so this feeling was reassurance for me that this was something I truly wanted to do. I soon started looking into options. 
I considered a lot of ideas: teaching English in South Korea, working at one of my company's international offices, or even moving to Berlin with no job (I told you I liked Germany, right?).
After some research and some podcast binging, I noticed most people who had a long-term abroad experience changed their lives after the journey to make travel more permanent. I started brainstorming ideas, and loved the idea of location independent jobs. I'm not sure if this is something I want to do forever, but I want to test out a location independent lifestyle to see if it's a sustainable option for me. To do this, I wanted to go all in on the experience and live nomadically, but I didn't want to do it alone. I knew the only person I would want to do it with was with my adventure buddy. Knowing Rachel brushed off the idea in the past, I nervously proposed the idea when she came to visit me in Chicago. To my surprise, Rachel wholeheartedly agreed and we began planning. Over coffee at a local diner, we routed our entire itinerary on a napkin, and the rest is history. 
It's been three months since that day and although we haven't been planning very long, I feel that it's something I've been preparing for a long time. I don't think this experience will cure my "travel bug," but I'm so glad I kept the promise I made to myself to find a way to go abroad again. Here's to the next 365 days.